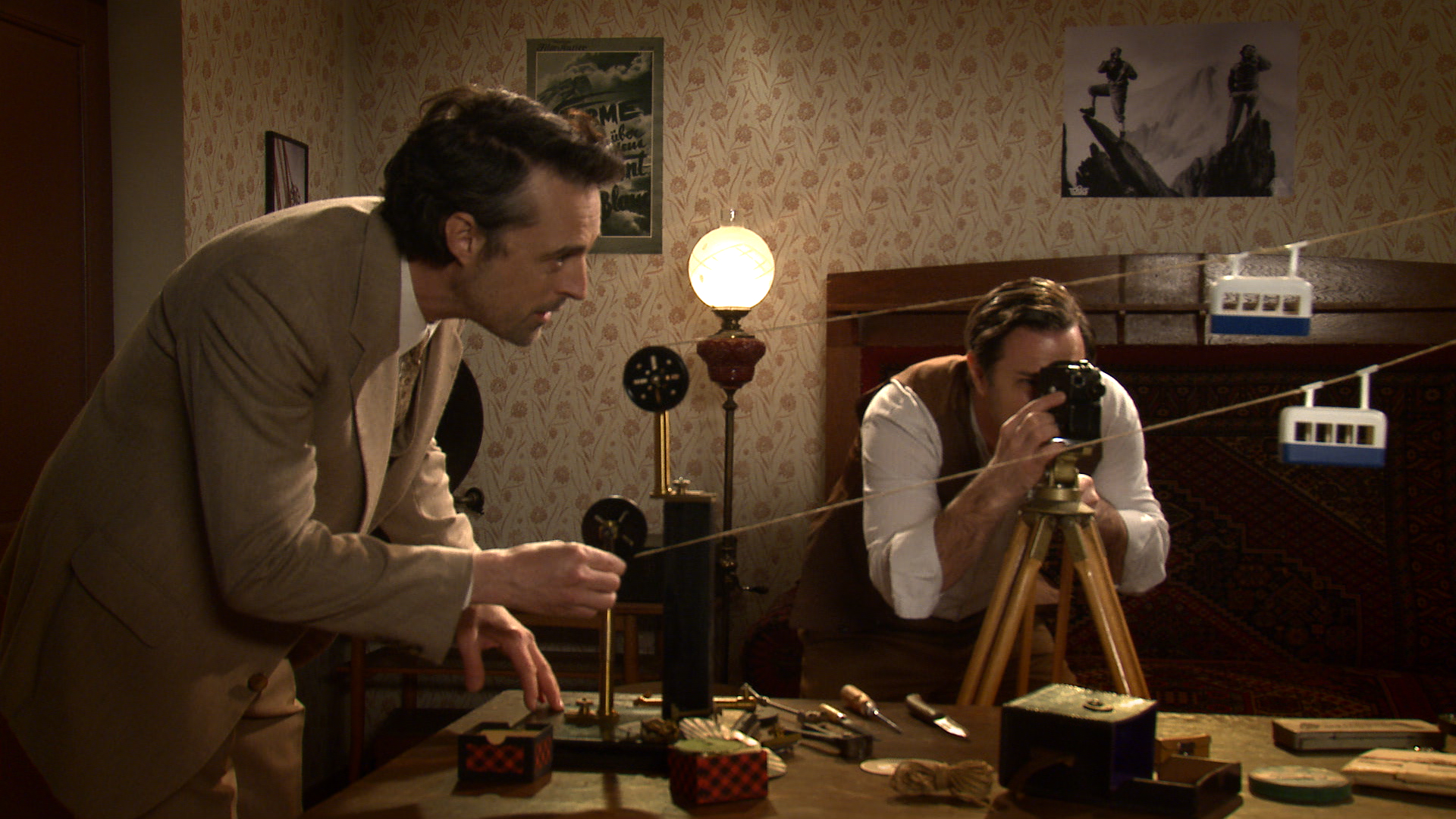 Day 2 of 23rd FSF
"…Cinema is a hobby of mine where I feel most useful and which brings me the greatest joy," said Ivan Bolle, an undiscovered pioneer of Slovenian cinema, in his letters to Marjan Foerster. Foerster replies: "All artistic collaborators of the Triglav film production company are now freelancers, every filmmaker forced to work on a project-to-project basis. They are no longer public officials on the payroll, they are artists with irregular income…" This is still true today.
Bolle's never-before-seen footage of Ljubljana and Slovenia can be seen tonight at 7 pm in the feature documentary by Matjaž Žbontar, Ivan Bolle – A Lonesome Rider. The film will be screened together with Ema, Sašo Štih's short film about yet another extraordinary persona on the Slovenian film scene, Ema Kugler.
Before these evening events, Day 2 sees the screenings of three documentaries: Gmajna by Sebastian Korenič Tratnik, about Slovenian farmers and industrialisation, Concrete Dreams by Urban Zorko, about concrete ship builders, and Dream Machine by Janez Burger, about custom motorbike builders. At 9:30 pm, the film programme will wrap up for the day with Wonder When You'll Miss Me, a feature-length co-production by Francesco Fei.
Meanwhile, the programme for industry delegates continues with a potent daily line-up, the main panel focusing on creative documentary cinema in Slovenia. Part 1 of the event examines some inspirational examples of support for documentaries seen in the recent years, while Part 2 looks into how documentaries could be given a new boost in the years ahead.
Afternoon industry sessions include another topical panel discussing film and TV production in the new reality, when the industry is dealing with the impacts of the pandemic, disruptions in international movement of people, and the precarious position of producers. This will be followed by a panel on the sources of finance for Slovenian cinema. Industry Events are streamed live via Zoom and YouTube, with relevant links available on FSF.si and through FSF's social media channels.
See the photos from last night's opening ceremony in the Festival Gallery.