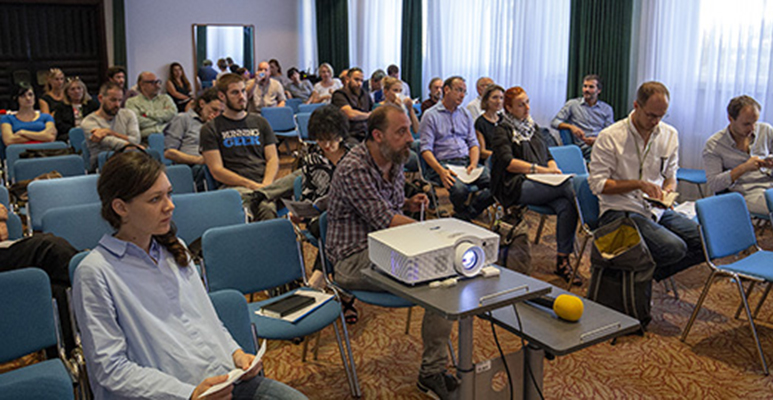 'In Focus: Italy' Coproduction Meeting to Head the Line-up of Industry Events at the 22nd Festival of Slovenian Film
The Festival of Slovenian Film traditionally features a series of events targeted at film professionals, which are bound to appeal to a wider audience. In the 22nd festival edition, the industry programme will span five days from Wednesday, 18 September, to Sunday, 22 September 2019. All events will be held in the Green Hall of Avditorij Portorož.
The main event in the programme is the Coproduction Meeting 'In Focus: Italy', which features a presentation of Italian institutions making up the funding network for film production and cultural exchange (MIBAC, ANICA, regional funds, the Italian Cultural Institute in Ljubljana, the Italian Trade Agency in Slovenia) and pitching sessions for selected projects in development and postproduction to facilitate co-productions between the two countries.
Also on the programme is a series of workshops, lectures and round-table discussions. The full line-up of industry events with dates and times is available here.