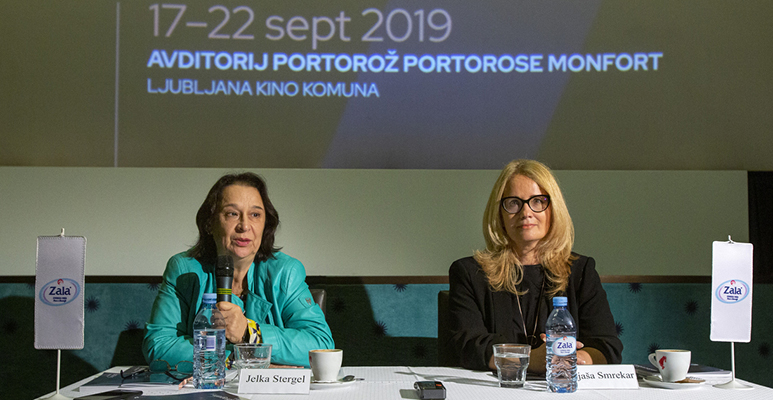 Highlights from the 22nd FSF press conference
On Tuesday, 10 September, the Director of the 22nd FSF, Jelka Stergel, and the 22nd FSF Project Manager, Tjaša Smrekar, outlined the main features of the 22nd edition of the Festival of Slovenian Film for members of the media at a press conference in the Komuna Cinema. Stergel emphasised the large share of world premieres in the line-up, adding that in terms of subject matter, "compared with last year, there has been an apparent shift from social drama to drama that is more political, verging even on political thriller". Minority co-productions are represented very strongly in this edition, "which suggests that Slovenian producers are good at recognising films that deserve financial and creative support".
The main event of the industry programme is the Coproduction Meeting (CPRM) – In Focus: Italy, with pitching sessions for selected projects in development and postproduction to further facilitate and promote co-productions between the two countries, after endeavours in the recent years have already started to bear fruit. Among other industry events, Stergel highlighted an event in which Slovenian literary works will be pitched to an audience of film producers.
According to Tjaša Smrekar, the main new feature of this year's festival is a live broadcast of the awards ceremony on TV Slovenia on Sunday, 22 September. Another change from the previous edition is that admission to the Monfort Cinema is free (and subject to capacity) only for screenings starting before 5 pm. There will be a minibus services connecting the two venues.
Read more in the press release.