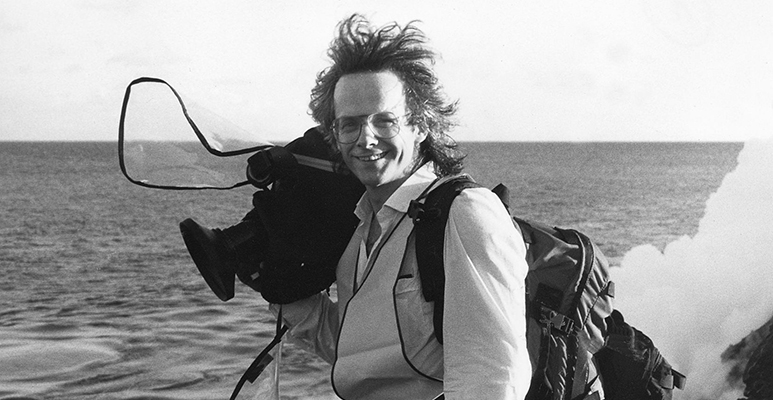 2019 Badjura Award goes to Andrej Zdravič
The Festival of Slovenian Film traditionally features the presentation of the Metod Badjura Lifetime Achievement Award. This year's winner is the independent filmmaker and sound composer Andrej Zdravič.
The jurors for the 2019 Metod Badjura Award, who gave an extensive commentary honouring the life and work of the laureate, were Karpo Godina, Dušan Moravec, Aleš Pavlin, Olga Toni, and Varja Močnik as the chair of the jury. The award will be presented at the opening ceremony of the 22nd Festival of Slovenian Film in the Main Hall of Avditorij Portorož on Tuesday, 17 September.
During the festival, the Tribute strand will screen a selection of Andrej Zdravič's works.