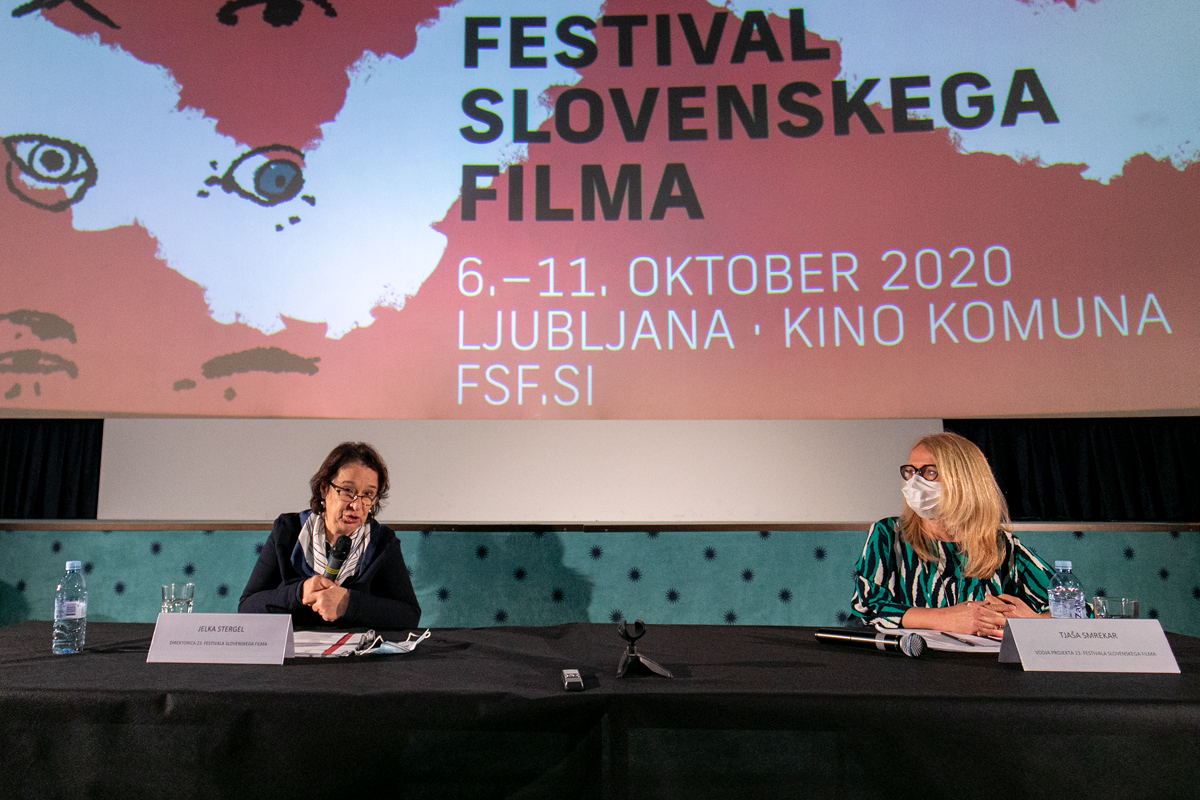 Highlights from the press conference
At the press conference before kick-off, the context of this year's edition of the festival and its new features in terms of both programme and organisation were presented by the Director of the Slovenian Film Centre, Nataša Bučar, the Director of the 23rd FSF, Jelka Stergel, and the 23rd FSF Project Manager, Tjaša Smrekar.
Due to the production hiatus, a result of bureaucratic obstacles to the absorption of funds from the state budget, the festival line-up was cut back, particularly in terms of feature-length fiction films in the Official Competition, explained Nataša Bučar in the introduction, adding that FSF nevertheless promises to provide a credible insight into the Slovenian creativity in cinema. Jelka Stergel gave more details about the festival programme, highlighting minority co-productions, a considerable number of films produced by the Slovenian national broadcaster RTV Slovenija, and a strand titled Corona Programme, while emphasising the importance of Industry Events. Meanwhile, Tjaša Smrekar talked about what's new in organisation, particularly in terms of festival venues and the relevant Covid-19 measures and guidance to follow on the spot. For more information, see the Press Release entitled Highlights from the 23rd FSF press conference.