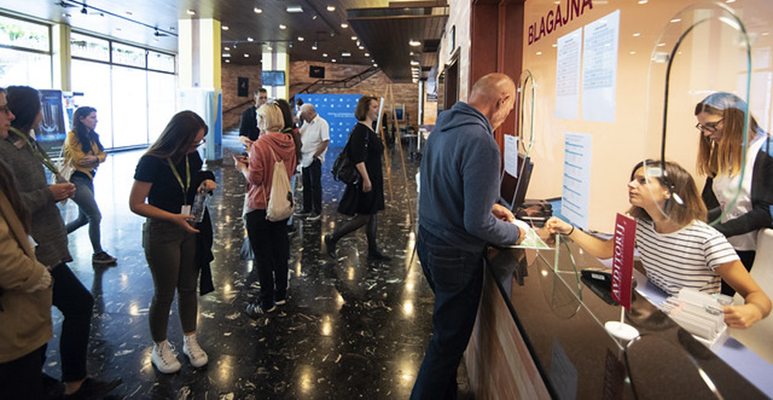 FSF Keeping close from a distance
Festival dates: 06–11 October 2020
Ever since the Covid-19 pandemic was declared in early March, it has become increasingly clear that it will be a while before festivals can be organised again in the way they have always been. As film festivals are among the cultural events associated with the greatest risk of spread of this sinister virus, the measures put in place to restrict their activity will be among the last ones to be lifted. Film screenings in large cinemas, people meeting at press conferences, panels, workshops and social gatherings are most evidently the features of cultural life where social distancing is in direct contradiction with the essence of the event.
Aware of our responsibility as organizers, we are committed to organising the 23rd Festival of Slovenian Film in a way that it poses no risk to public health, while still delivering on its primary task of showcasing the latest Slovenian films, helping promote Slovenian cinema and, most importantly this year, awarding the best films in a ceremony that is accessible to the widest audience possible.
Knowing that no screen can be too small to recognise a good film, the Festival of Slovenian Film is going on-line. In doing so, we will do our best to make the films as accessible and the experience as close as possible to the screenings held in Portorož. For now, it is still too early to say exactly how much of the festival we can deliver "physically" on the spot. This decision will not be made before the end of the summer.
Either way, we hope that you'll join us!
You are kindly invited to submit your films to make sure your submissions are in consideration for the 23rd Festival of Slovenian Film and the festival awards.