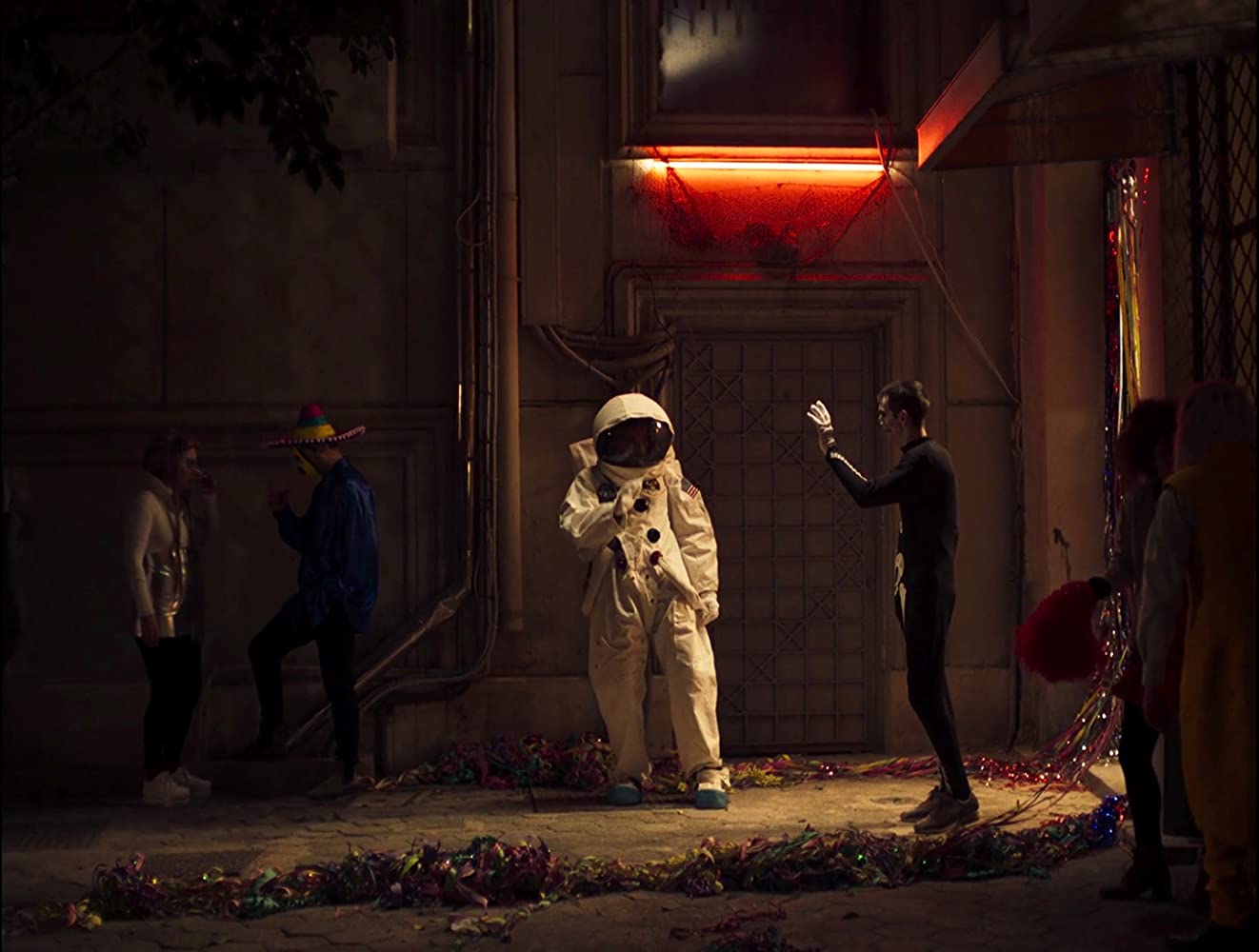 Day 4 of 23rd FSF
"I wanted to understand why people forget so easily and how our memory can be selective so that we can forget something that hurts. Could it be that in the end, we are just all the things we don't forget?" said Christos Nikou of his film Apples, which opened the Orizzonti/Horizons section at this year's Venice Film Festival. The Slovenian minority co-production about a community affected by the pandemic of sudden amnesia can be seen in the last screening of the day together with Fundamentalism, Mitja Manček's animated short about religious fundamentalists in combat.
The film programme of Day 4 starts with Set I of the Shorts in Competition, followed by Let Him Be a Basketball Player 2 by Boris Bezić. The sequel to the hit for youngsters is screened together with Too-Pee, an animated short by Andrej Adamek, Hana Jošić and Jernej Kovač Myint.
The screening at 6:40 pm features Fake News, a fiction short by Vito Pešič about a confrontation between two journalists, and Breakthrough, an epic feature by Dejan Babosek about the plight of a partisan brigade.
The focus of Friday's Industry Events is on the 4th Coproduction Meeting between Slovenian players across the film industry and their colleagues from the region and other interested European countries. For links to live streams of Industry Events, see FSF.si and the festival's social media channels.
Q&As with filmmakers are streamed live on the festival's Facebook page and the AKTV website throughout the day, and available after the broadcast in the AKTV Archive.
You are also welcome to visit the Festival Gallery, where you can browse photos from previous festival days.