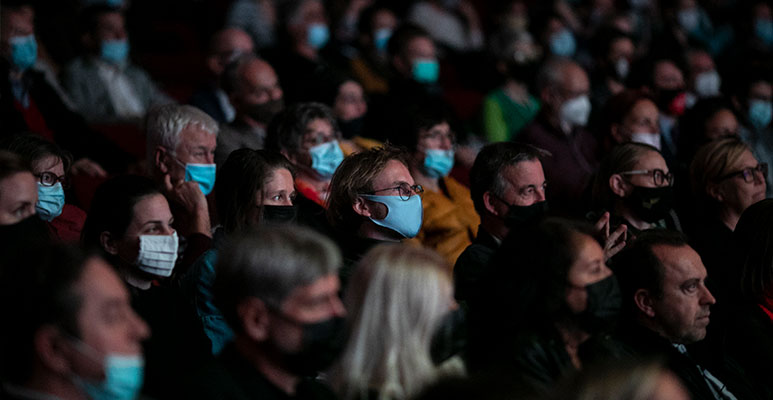 Wednesday at the 24th FSF Portorož
After kicking off yesterday with the first events and the Opening Gala, the 24th FSF Portorož continues today with more films from the ONCE UPON TODAY strand.
We are sorry to say that the event 'Primary School of Film', scheduled for today morning, had been cancelled due to illness. Also cancelled for the same reason was the arrival of Slobodan Šijan, this year's 'friend of Slovenian cinema'. However, the presentation of Šijan's book 'Writers in Cinema' on Friday is still on: with us to discuss his latest book are the Director of Film Center Serbia, Gordan Matić, and the FCS Head of Publishing, Miroljub Stojanović.
Today, the programme for industry delegates starts with a presentation of Filmoteka Slovenica, a new VOD platform that already contains a few dozen Slovenian films and films produced in collaboration with Slovenian producers. The aim of the presentation is to invite independent producers to join the platform and expand the range of films with their works, making them legally accessible to spectators worldwide. Later in the afternoon, the programme continues with This could be a film, an entertaining, playful presentation of five stories that could be made into films, selected in a call that was issued earlier this year by Ljubljana, UNESCO City of Literature and the Slovenian Cinematheque. At the event, visitors can hear what the judges had to say about their favourites, and see Boštjan Napotnik – Napo put the winning stories on stage.
At 10 am, a Q&A with the cast and crew of the opening film, Inventory, takes place in Avditorij's White Hall. All Q&As with filmmakers are broadcast live by the AKTV film academy TV and available on the AKTV website later on.