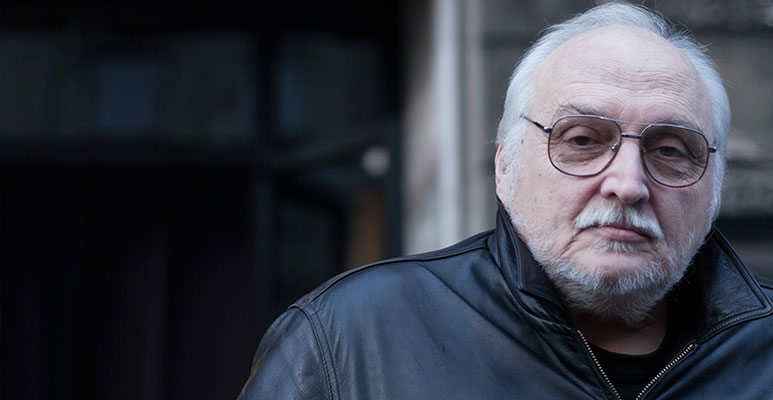 Slobodan Šijan is the 2021 'Friend of Slovenian Cinema'
The 2021 edition of FSF is starting a new tradition by celebrating 'friends of Slovenian cinema', guests of honour that are connected with Slovenian cinema or the audience in Slovenia one way or another. The first one to wear the title is Slobodan Šijan, a Serbian director whose films – including Who's Singin' Over There?(Ko to tamo peva) and The Marathon Family (Maratonci trče počasni krug) – have attained cult status in Slovenia.
Šijan was born in Belgrade in 1946. After two consecutive degrees, in painting and in film directing, he has built a versatile career in both fine art and cinema, and as a film critic and writer. His films are known for a special brand of humour that always has a trace of something tragic hiding under the veneer of the comical, pointing to social anomalies. Šijan's works are among the most popular films in Slovenia. In his foreword to the catalogue of the 24th FSF Portorož, he gives a more in-depth account of his connections with Slovenia, summing up his thoughts with: "It seems as if we've liked each other."
Slobodan Šijan will be our and your guest throughout the festival. On Friday, as part of the FSF industry programme, he will be presenting his latest book, 'Pisci u bioskopu' (Writers in Cinema).