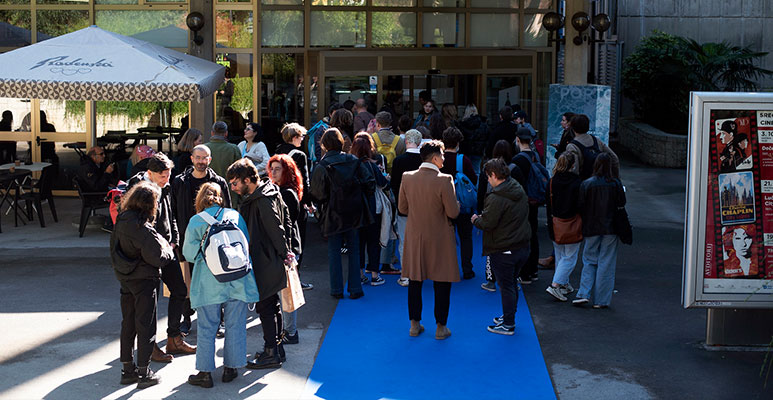 Friday at the 24th FSF Portorož
Today's line-up is part of a strand titled PRESENT CONTINUOUS, bringing timeless stories where there seems to be no difference if they happened yesterday, are happening today, or are yet to happen tomorrow.
The programme for industry delegates starts with a presentation and the closing session of Scenarnica, the 6th edition of the screenwriting workshop organised by the Directors Guild of Slovenia (DSR) and DSR's Screenwriting Division. This event will have no live streaming. The presentation of Slobodan Šijan's latest book, scheduled for this afternoon, has unfortunately been cancelled. Instead, you can attend Part 2 of the presentation of Circle by RE-ACT. Starting at 4 pm, the event will be in English and will be streamed live.
The Q&As with the casts and crews of the films screened on Thursday take place in Avditorij's White Hall, starting at 10 am. All Q&As with filmmakers are broadcast live by the AKTV film academy TV and available on the AKTV website later on.
At 11 pm in Monfort, don't miss Kenny 'Blues Boss' Wayne, a 77-year-old pianist, singer, and songwriter known as the master of classical boogie woogie, old blues, swing, and jazz of New Orleans. The band he took on his European tour this autumn includes Russell Jackson, a long-standing bass player with the King of Blues, B.B. King.