Jury for feature films: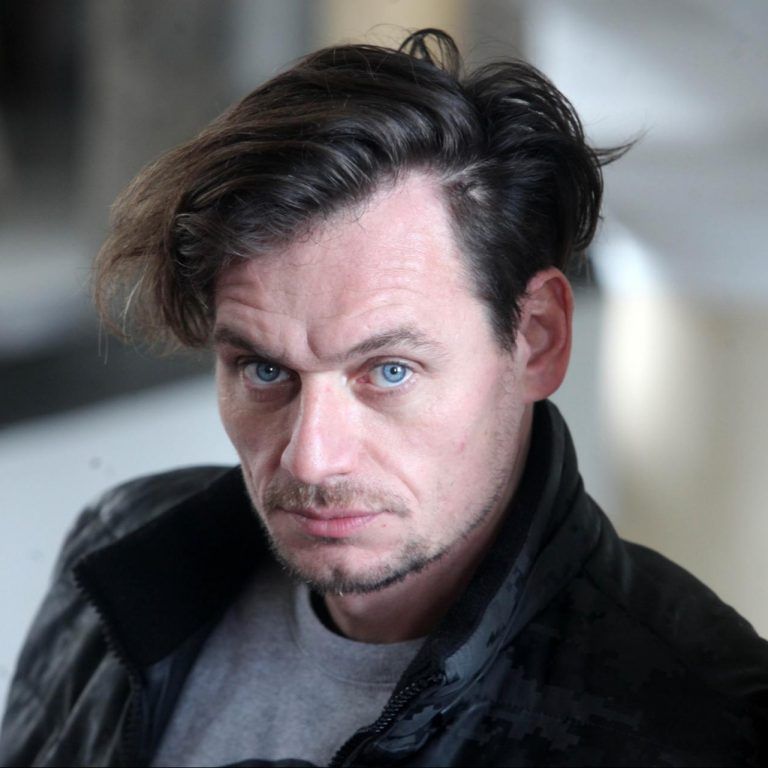 Primož Bezjak
actor
Primož Bezjak (1977), an actor, movement artist/dancer, choreographer, and performer, has been an active member of the Slovenian theatre scene since at least 1999, when he officially joined the Betontanc group. Since then, he has worked across theatre and dance, in both institutional theatre and independent dance and theatre productions, international co-productions, and cinema. Bezjak has been a full member of the Mladinsko Theatre since 2008, and a member of the Beton Ltd. collective since 2010.
He is the recipient of the Golden Bird Award for outstanding achievements in culture (2003), the City of Ljubljana Župančič Award for outstanding achievements in culture (2011), and the Vesna Award for best actor in a leading role (2020).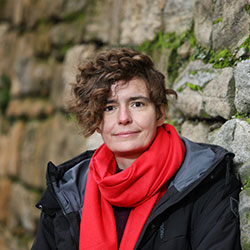 Dana Budisavljević
director and producer
Dana Budisavljević (1975, Zagreb) graduated in Film and TV Editing from the Academy of Dramatic Art in Zagreb. First, she worked as an editor, production assistant, and film festival organiser. She made her directorial debut with the documentary Straight A's (2004), after which she went on to win wide acclaim with Family Meals (2012), a documentary about coming out. She has produced the documentary series Slumbering Concrete, directed by Saša Ban, as well as films like I Like That Super Most the Best by Eva Kraljević and Then I See Tanja by Juraj Lerotić. Her debut feature-length film, The Diary of Diana B., a historical docudrama about a campaign of rescuing children from Ustasha camps during WWII, became one of the most notable and most widely discussed films of the last decade in the region. After its triumph at the Pula Film Festival it went on to win a further 20 awards, saw its theatrical release in Croatia, Serbia, Bosnia and Herzegovina, and Slovenia, and generated cinema admissions of more than 65,000. In the same countries, it was shown on public television, while the Croatian Ministry of Education recommended its inclusion in the school curriculum.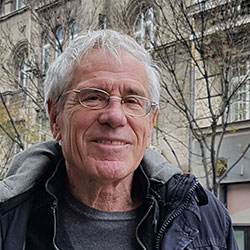 Želimir Žilnik
director and screenwriter
Želimir Žilnik (b.1942, Yugoslavia) is an artist-filmmaker from Novi Sad, Serbia. In his highly prolific career, Žilnik has made over 50 feature and short films, which have been exhibited internationally at film festivals including Berlin, Toronto, Rotterdam, Moscow and Oberhausen. From the late 60s, his socially engaged films in former Yugoslavia earned him accolades, but also censorship in the 70s and the 90s for his unflinching criticism of the government apparatus. His power to observe and unleash compelling narratives out of the lives of ordinary people is the common thread throughout his work.
Recently, Žilnik has been the subject of major career retrospectives at Kunsthalle Wien, 2020/21; Centre Pompidou, Paris, 2019; Cinemateca Argentina, 2018; Mar del Plata Int. Film Festival, 2017; Anthology Film Archives, New York & Harvard Film Archive, 2017 etc. His work has been featured in programs of art galleries, museums and art institutes around the world (Documenta, Kassel, Germany; Venice Biennale, Italy; ICA London, UK; National Gallery of Art, Washington DC, USA; MUMOK, Vienna, Austria; MACBA, Spain; Museo Universitario Arte Contemporaneo, Mexico City, Mexico, etc.).
Jury for short fiction, documentary, experimental, animated, and student films: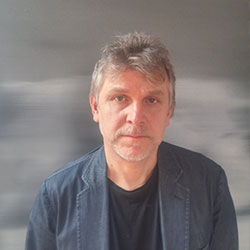 Robert Černelč,
director and visual artist
Robert Černelč (1970) has graduated in painting from the Academy of Fine Arts and Design (ALUO) in Ljubljana, and film direction from the Ljubljana Academy of Theatre, Radio, Film and Television (AGRFT). He works across cinema, production design, video, and painting. Since 2015, he has taught at both ALUO and AGRFT.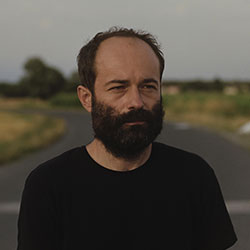 Matjaž Ivanišin
director and screenwriter
Matjaž Ivanišin (born in Maribor in 1981) is a freelance filmmaker with a degree in film directing, and a visiting lecturer at the Ljubljana Academy of Theatre, Radio, Film, and Television. His films have been screened at some of the key international film festivals such as FID Marseille, Locarno, Tribeca, and Rotterdam, and shown in film programmes of modern art museums like Centre Pompidou, MOMA, and ICA. He is a recipient of the Prešeren Fund Award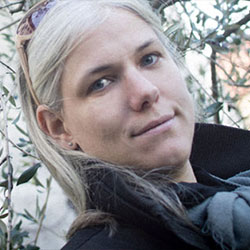 Hana Repše
educator and Artistic Director of the Enimation festival
Hana Repše is a graduate of the Faculty of Education in Maribor with a master's degree from the Ljubljana Academy of Fine Arts and Design. Since 2002, she has participated in, organised and implemented various culture & arts education projects: the Elephant educational animation film programme, the Little Cinema Garden ('Kino Vrtiček'), and ENIMATION, Education in animation. Repše is a co-editor and co-author of the book 'Animation in Education', and the handbook 'Animirajmo!' ('Let's Animate!'). As an art educator, she has run animation education and training programmes for children, youngsters, and adults. As an animation instructor, she collaborates on the projects 'Developing communication competences through cultural-art education' (SKUM), the 'Primary School of Film' (FOŠ), and 'Understanding Cinema', and has run workshops in Taiwan, Wales, Serbia, Austria, Croatia, etc. Since 2005, Repše has mentored more than 250 films by children and young adults.