Kino Šiška 10
COMPETITION · FEATURE · DOCUMENTARY
2019 · 72 min · b&w and colour · STEREO · HD File · 16:9
Slovenian with English subtitles.
| | |
| --- | --- |
| PRODUCERS | Jani J. Kovačič, Matjaž Ham |
| PRODUCTION | RTV Slovenija/TV Dokumentarni program |
Kino Šiška, formerly a cinema with the biggest screen in the Balkan region, now a centre for urban culture, celebrated 10 years since its repurpose in 2019. Showing the full complexity of its past and present activity, the documentary takes us from the time when the building still served its original purpose as a cinema – this was also a time of a chronic lack of venues for contemporary music, visual, and performing arts; through the spell of insecurity for the local community when the cinema closed its doors; to the establishment of the central institution for urban creativity in Slovenia with the most advanced concert venue in this part of Europe.
| | |
| --- | --- |
| DIRECTED BY | Maja Pavlin |
| WRITTEN BY | Maja Pavlin |
| DIRECTOR OF PHOTOGRAPHY | Saša Grmek |
| EDITED BY | Maja Pavlin, Martin Kastelic |
| SOUND DESIGN | Tom Lemajič |
| CAMERA | Klemen Grmek, Klemen Premrl, Primož Novak |
| SOUND RECORDING | Art 7 |
Director's statement:
One of the biggest challenges in making this film was how to piece together the abundance of material – archival and new – into something coherent and interesting to watch, to show the complexity of the Kino Šiška Centre for Urban Culture in a way comprehensible to those unfamiliar with the range and all the strands of the venue's activity.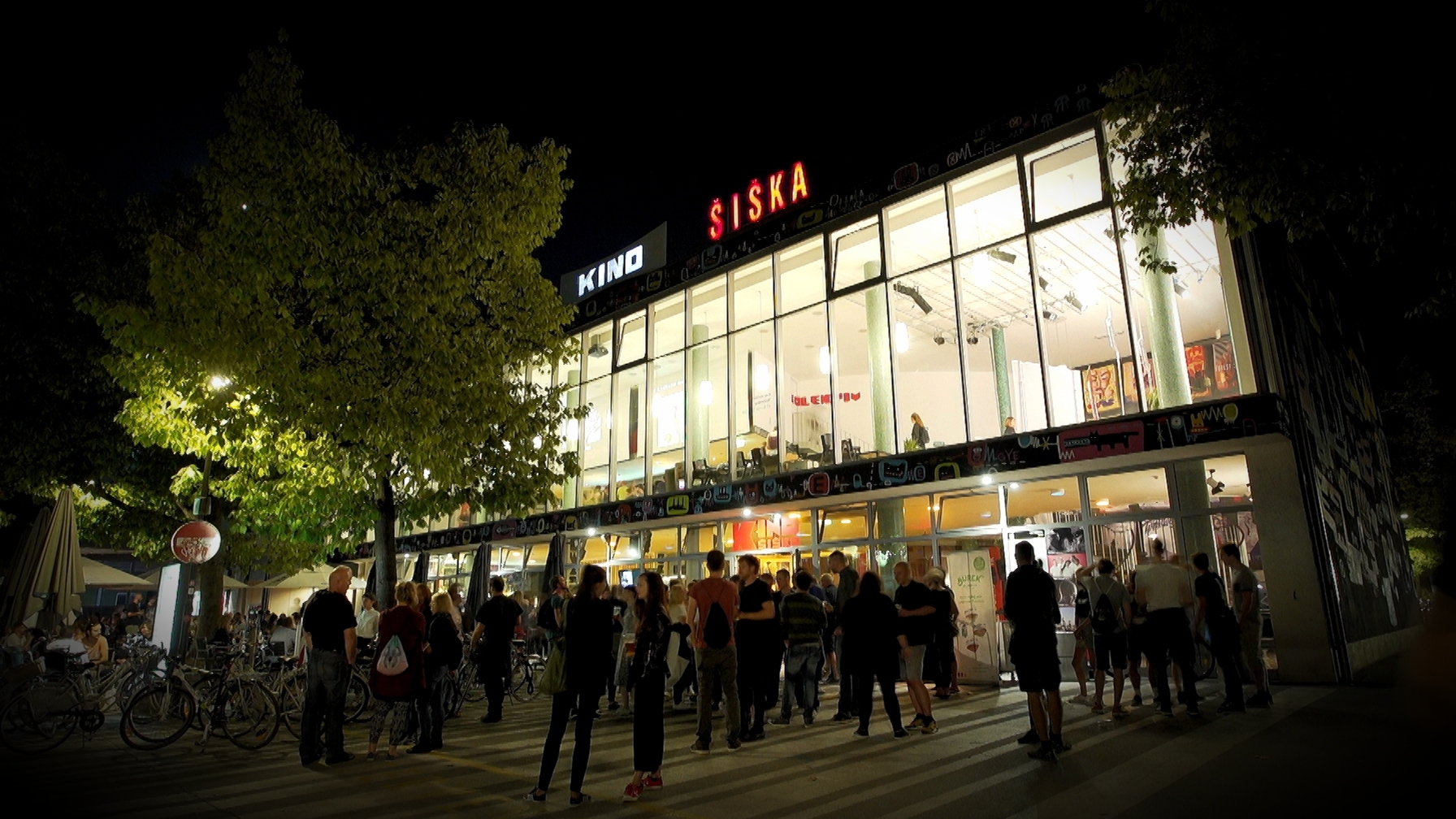 11/10/2020 – 18:00
Komuna Cinema
1.) Competition