I Live
PANORAMA · FEATURE · DOCUMENTARY
2020 · 77 min · colour · STEREO · HD File · 16:9
In Slovenian.
| | |
| --- | --- |
| PRODUCER | Martina Piskač |
| PRODUCTION | Za-misli |
The film follows the life of Martina Piskač, a woman with spinal muscular atrophy, from her early childhood, teenage years, and motherhood, to when she becomes a grandmother. Despite her difficult, progressive physical disability that put her in an electric wheelchair, Martina can now live independently with the help of a personal assistant. Although she cannot even move a finger, she lives a full life in the best sense of the word. Her story dispels the misconception that such a life is bleak, restrained and less creative, demonstrating that there is no limit to one's will, mind, and aspirations.
| | |
| --- | --- |
| DIRECTED BY | Rok Matić |
| WRITTEN BY | Rok Matić |
| DIRECTOR OF PHOTOGRAPHY | Rok Matić |
| EDITED BY | Rok Matić |
| MUSIC | Miša Čermak, Vito Anžič |
| COSTUME DESIGN | Rok Matić |
| PRODUCTION DESIGN | Rok Matić |
| SOUND DESIGN | Primož Maier |
| CAMERA | Rok Matić, Marjetka Matić, Mirjana Brelih |
Director's statement
My wife and I had the idea to make a short piece about Martina. Like a message or a commentary about her life. With no knowhow or experience we experimented with how to tell the story in the most compelling way. After three years of persistence, this is a tale about the will to live.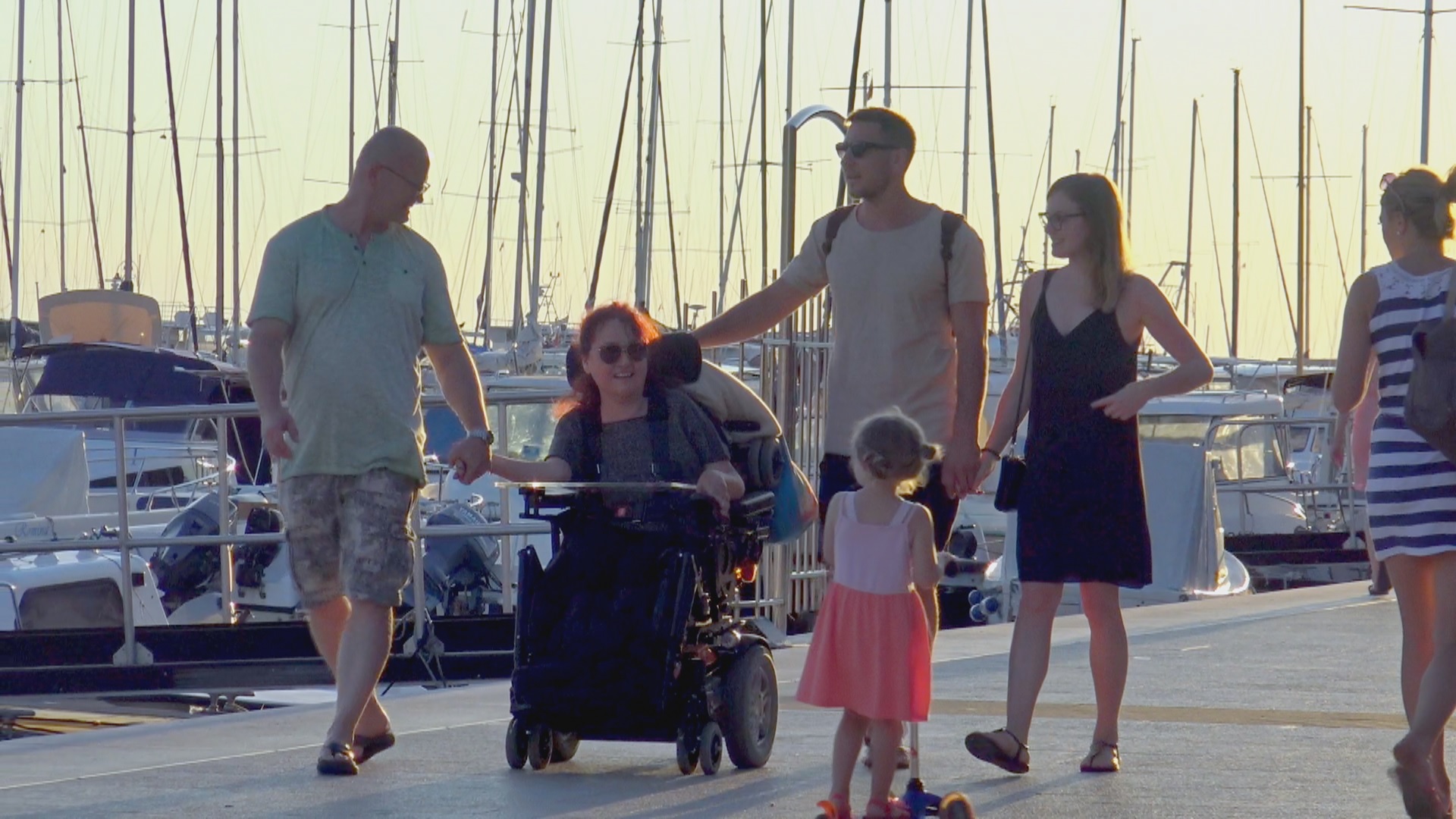 23/09/2020 – 19:50
Video On Demand
2.) Panorama