rowan, strudl, dance, and more
SPECIAL · FEATURE · FICTION
2021 · 83 min · colour · STEREO · HD File · 16:9
Slovenian.
| | |
| --- | --- |
| PRODUCER | VID MERČUN |
| PRODUCTION | SLOVENSKO MLADINSKO GLEDALIŠČE / SNG NOVA GORICA |
15 August 1963, Vipava Valley. A local community is planning two events at the same time – a mass celebrating the Feast of the Assumption in the presence of a bishop, and a commemoration of the Day of the Yugoslav People's Army Border Patrol in the presence of the secretary of the executive committee of the League of Communists. What will the villagers be, meek lambs or loyal comrades? Filmed on stage, the film combines two media, a theatre production and a film, into an interesting new format.
| | |
| --- | --- |
| DIRECTED BY | MARTIN DRAKSLER |
| WRITTEN BY | SIMONA SEMENIČ |
| DIRECTOR OF PHOTOGRAPHY | SAŠO ŠTIH, ZFS |
| EDITED BY | AMBROŽ PIVK |
| MUSIC | UROŠ BUH |
| PRODUCTION DESIGN | URŠA VIDIC |
| COSTUME DESIGN | DAJANA LJUBIČIĆ |
| SOUND DESIGN | MATEJ ČELIK |
| CAST | MARJUTA SLAMIČ (BOGDANA, MISTRESS OF THE CLERGY HOUSE), PATRIZIA JURINČIČ FINŽGAR (VIŠNJA, COMRADE TEACHER), HELENA PERŠUH (ESTERA, COMRADE HEADMISTRESS, SECRETARY IN LOCAL LEAGUE OF COMMUNISTS), DAMJANA ČERNE (GENOVEFA, INNKEEPER), ANA FACCHINI (ANGELA, GENOVEFA'S DAUGHTER), DRAGA POTOČNJAK (SLAVKA, RETIRED HEADMISTRESS), NATAŠA KESER (HELENA, NUN ON BIKE), IZTOK MLAKAR (KARLO, ESTERA'S HUSBAND, PRESIDENT OF THE LOCAL LEAGUE OF COMMUNISTS), ANDREJ ZALESJAK (RAJKO, SLAVKA'S SON), BLAŽ ŠEF (JOŽE, PRIEST), MATEJ RECER (VILJEM, SEXTON), PRIMOŽ BEZJAK (CIRIL, POSTMAN), ŽELJKO HRS (HERMAN, COMRADE TEACHER), BLAŽ VALIČ (TONE, LOCAL REVELLER) |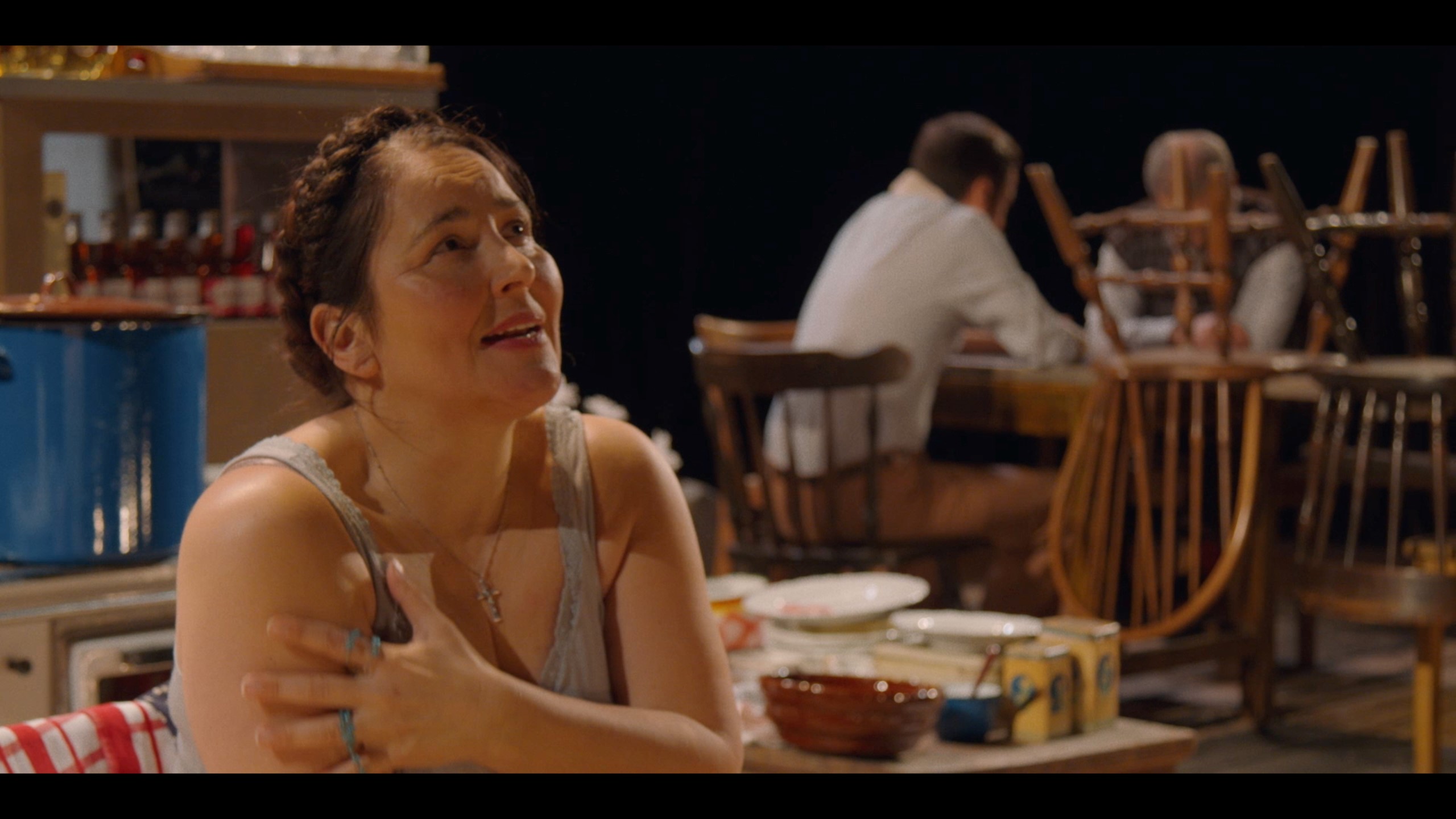 22/10/2021 – 14:10
Auditorium Portoroz