Na 22. Festivalu slovenskega filma bosta nagrade vesna v različnih kategorijah podelili dve tri članski mednarodni strokovni žiriji.
1. Jury for feature film category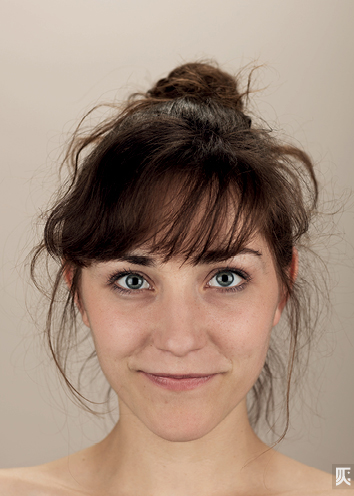 Živa Selan
actor
Živa Selan (1995) was admitted to the Academy of Theatre, Radio, Film and TV, Ljubljana, to the class of Boris Ostan and Vito Taufer in 2014. She appeared in Juš A. Zidar's production of Roland Schimmelpfennig's Winter Solstice at MGL, and Janusz Kica's production of Simon Stephens' Birdland at SNG Maribor. She has worked at the SLG Celje Theatre as a collaborator since 2017, and as a full member of the company since 2018. Her on-screen appearances include V dvoje, a TV series by Luka Marčetič, and feature films Consequences and My Last Year as a Loser by Darko Štante and Urša Menart, respectively. For her supporting role in the latter, she won the Vesna Award at FSF.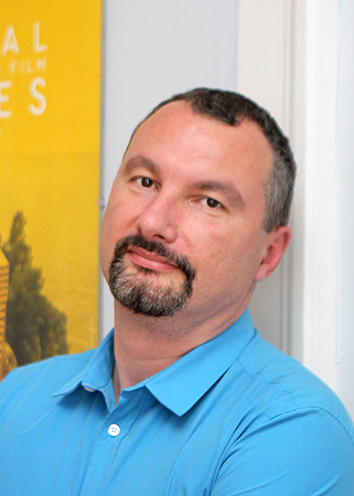 Boban Jevtić
screenwriter and former director of Film Center Serbia
Boban Jevtić (1969) graduated in dramaturgy from the Faculty of Dramatic Arts, Belgrade. He is a fiction and documentary screenwriter for film and TV, and the author of more than 100 hours of original TV programming. He won the 2013 Steria award for best theatre review, and was named Knight of the Order of Arts and Letters by the French Republic. From 2015 to June 2019 he was the Director of the Film Center Serbia, now he works as the head of content and strategy development of the Firefly production company.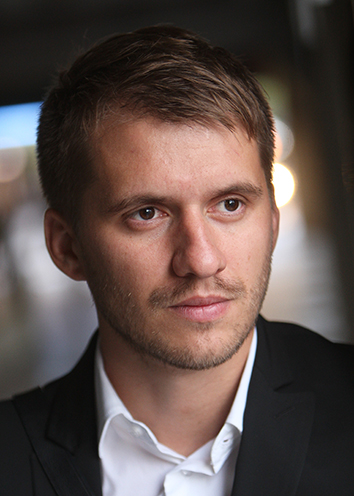 Rok Biček
director and producer
Rok Biček (1985) is a member of the Directors and Producers Guilds of Slovenia. His feature debut Class Enemy (2013) won the Fedeora Award at the Venice Critics' Week, was one of the finalists for the Lux Prize, awarded by the EU Parliament, and landed Biček on Variety's 10 Directors to Watch list. At the Festival of Slovenian Film, the film won the best film awards from the jury as well as the critics and the audience. Biček's feature documentary The Family (2017) won the Grand Prix at the Locarno Critics' Week, was shown at IDFA, and won the Vesna Award for Best Film at FSF.
Biček runs the Cvinger film production company with a subsidiary in Vienna, focusing on long-term collaborations with directors of his generation such as Olmo Omerzu, Sara Kern, and Maja Prelog. He is currently working on his third feature film, Dark Mother Earth, which is based on the eponymous book by Croatian writer Kristian Novak.
2. Jury for other categories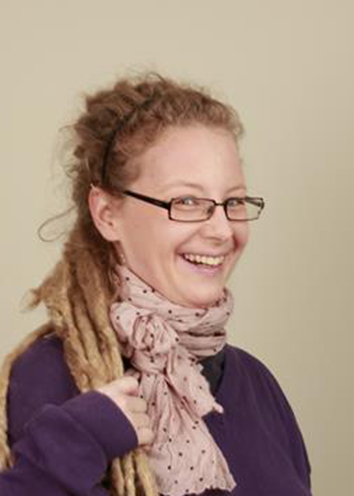 Nina Blažin
director
Nina Blažin (1980) is a screenwriter and director with a degree from the Academy of Theatre, Radio, Film and TV, Ljubljana. Her feature documentary debut How Much Do You Love Yourself? won the Vesna Award for Best Documentary at the 2018 FSF and was selected for Hot Docs 2019 in Toronto as part of "The Changing Face of Europe", a programme in collaboration with European Film Promotion.
Since her graduation, Blažin has taken part in various international workshops: Berlinale Talent Campus 2006, IDFAcademy 2011, Documentary in Europe 2011, NISI MASA: ESP2012, ESODOC 2013, Aristoteles Workshop Association 2014, SOURCES 2 2017, script&pitch 2017 Interfilm. All her projects are about seeking the Truth and the answer to what we are like when we are alone, when nobody is watching. Blažin in a member of the Directors Guild of Slovenia and the European Women's Audiovisual Network (EWA). She is currently working on her new documentary project.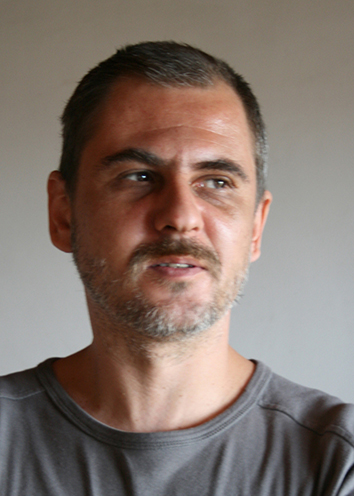 Grega Mastnak
animator
Grega Mastnak (1969) graduated in painting from the Ljubljana Academy of Fine Art, where he also obtained his master's degree. In the academic year 1994/1995, he did an exchange at FAMU Prague, the Department of Animation. While studying, he made his first short animations, published his first comic strips and for a number of years, he was a regular contributor to the Mladina magazine. Between 1997 and 2001, he drew and wrote three lengthy comics for PIL and PIL+ magazines (Lov za izgubljenimi rolerji, Eksperiment Dr. Jekla, Sledi v snegu). Between 2002 and 2009, he worked intensely on the animation series The Beezes as the director, screenwriter and lead animator.
In 2010, Mastnak founded his own production company OZOR, where he works on a new animation series, Prince Ki-Ki-Do (11 completed episodes and 2 in the making) and other projects.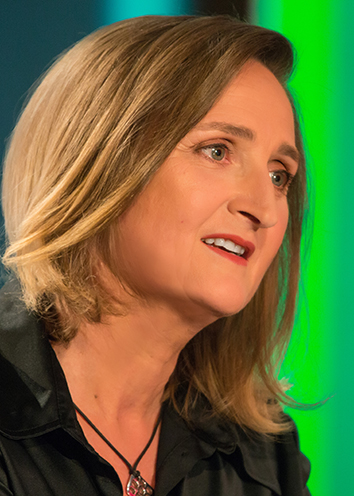 Maja Weiss
film and TV director, screenwriter, producer, educator
Maja Weiss (1965), whose career in film spans 35 years, was the first female director in Slovenia to make a feature film: Guardian of the Frontier (2002) won the Manfred Salzgeber Award for the most innovative European film at Berlinale, the Vesna Award for Best Director, and was nominated for the EFA's Fassbinder Award. The Road of Fraternity and Unity (1998) was her most successful documentary internationally, being shortlisted as one of the three best video documentaries at IDFA. Her documentaries on Sudan, made with Tomo Križnar, have been screened worldwide and have landed Weiss a number of awards, including from Amnesty International.
Weiss is the co-founder of Bela film, together with her sister Ida Weiss, and the director of Zavod Maja Weiss. For 30 years, she has worked as a trainer and educator in filmmaking workshops for children and youth, including the Kolpa Film Camp in Črnomelj, Slovenia, which she initiated 13 years ago. Weiss is a member of the Directors Guild of Slovenia (DSR), the EFA, the Collecting Society of Authors, Performers and Producers of Audiovisual Works of Slovenia (AIPA).
Slovenian Art Cinema Association Award
The award presented by AKMS, an association that brings together venues promoting arthouse films, supports the screening and promotion of the award-winning feature film in 28 cinemas across Slovenia. The jurors for the 2019 award are: Barbara Kelbl (Kinodvor City Cinema), Matej Patljak (Cinemas Rogaška, Slovenska Bistrica, Brežice, Sevnica), and Petra Gajžler (The Primary School of Film project).
Barbara Kelbl is a dramaturge, screenwriter and educator on film. She works at the Kinodvor Cinema, Ljubljana, where she is responsible for Kinodvor's programme for schools, and the Rendez-vous with Coffee and Talk programme. Kelbl had previously worked freelance as a translator, and journalist and editor at Radio Študent. As a screenwriter, she has collaborated on the feature film Bankirke, and the Music Is the Art of Time franchise, TV programmes at the Slovenian National Television, and several shorts and independent films.
Matej Patljak is a film connoisseur, freelance journalist, reporter from the world's biggest film festivals, the artistic director, associate and head of programme for the 'Radi imamo kino' cinema chain (which includes cinemas Rogaška, Slovenska Bistrica, Brežice and Sevnica), who also hosts events, chairs talks, and organises film premieres.
Petra Gajžler graduated in cultural studies and started working in film education in 2014, when she was hired to collaborate on the National Film Education Programme project with the Slovenian Art Cinema Association. She has also coordinated the Kinotrip international festival at the Kinodvor Cinema. Gajžler moderates discussions after school screenings for AKMS cinemas and Kinodvor, and writes and edits education materials that are provided with films for children and youth. She currently heads the Primary School of Film, a five-year project of AKMS.
Young critics present an award for Best Student Film
The participants of the Sharpening the Gaze film critics workshop will award their favourite student film.