Jury
The Vesna Awards of the 21th Festival of Slovenian Film will be presented by two three-member juries.
1. Jury for feature film category (fiction/documentary/animated):
Juldis Dimiševskis, Former Head of Production and Development / Deputy Director of NKC
Polona Juh, actress
Boštjan Virc, producer
ULDIS DIMIŠEVSKIS After the completion of academic degrees in Art History from Queen's and McGill Universities in Canada and working with Canadian audiovisual heritage, Uldis Dimiševskis joined the National Film Centre of Latvia (NFC) in 2006.
For more than 12 years he was an integral part of the activities of the NFC, helping to foster and support film culture and its professionals in Latvia.
In his capacity as the NFC's Deputy Director and Head of Production and Development he was also Latvia's long-serving national representative at the European Cinema Support Fund Eurimages, leaving his post in mid-2018.
Uldis and his family currently reside in Riga, Latvia.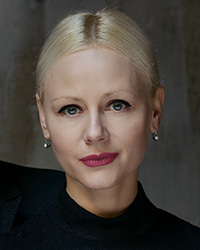 POLONA JUH Theatre and film actress Polona Juh is one of the most widely recognised names in the culture and arts of Slovenia's recent history. Born in Ljubljana in 1971, she graduated from the colleges of education and ballet before pursuing her acting studies at the Academy of Theatre, Radio, Film and Television, Ljubljana. In 1994, she became a permanent member of the ensemble of SNT Drama Ljubljana, where she is now a principal. She has appeared in about 70 theatre roles, including several leading ones.
In film, she is known for a series of high-profile roles. Her list of collaborations also includes radio dramas and other radio programmes, cartoons and advertisements. For her work in theatre, she has received four Borštnik Awards for actress in a leading role, the Stane Sever Fund Award, the Prešeren Fund Award, the Župančič Award, the Golden Laugh Award at Zagreb Days of Satire, and the Golden Laurel Wreath at MESS, Sarajevo. For her work in cinema, she has been presented with two Vesna Awards at FSF, the Stop Award for Actress of the Year, the Silver Arrow for best actress in a leading role in Moscow, and the Golden Arena at the Pula Film Festival.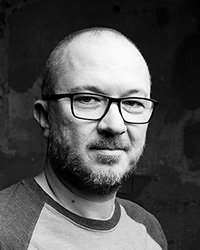 BOŠTJAN VIRC is a producer and scriptwriter. His film Houston, We Have a Problem! won the Vesna award for Best Slovenian Feature Film at the 2016 FSF and was the Slovenian submission for Best Foreign Language Film Academy Award. He started his career in 1992, establishing the family run production company Studio Virc, working on commercials and corporate films for years. In 2011, he started to work on documentaries and fiction films. He is part of a creative-production tandem with director and scriptwriter Žiga Virc.
Boštjan works internationally with networks like HBO Europe, Netflix, and Al Jazeera, and his films were selected by major festivals like Tribeca New York, Toronto IFF, Karlovy Vary, IDFA Amsterdam, BFI London, etc.
He graduated from the EAVE producers programme. He lectures at various international film workshops; in 2017 he was a guest speaker at Universities of Columbia, Pennsylvania and Michigan.
He is a board member of the Association of Slovenian Producers and a delegate in The European Coordination of Independent Producers (CEPI).
(2)
and Jury for other categories:
Haidy Kancler, director
Metod Pevec, screenwriter and director
Miloš Srdić, DOP
HAIDY KANCLER was born in Maribor in 1982. She graduated in Media communication studies with a degree on documentary film. In secondary school, she began exploring the media by having her own music programme on Marš, the Maribor student radio. At the very beginning of her studies, she started working for the Slovenian National Television. Later she became assistant director at X-Filme creative pool, Berlin (internship) and director at ORF Zentrum, Vienna (internship).
Since graduation, she has been working as a freelance film director.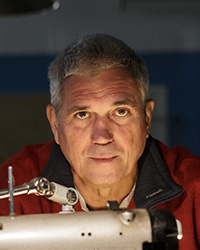 METOD PEVEC is a screenwriter, writer and film director. Before graduating from the Faculty of Arts, he appeared as an actor in numerous Slovenian and Yugoslav films. The most prominent is the main role in the film See You in the Next War directed by Živojin Pavlovič. In addition to successful feature films (Beneath her Window, Tango Abrazos, Goodnight Missy), he directed several cinema documentaries (Aleksandrinians, Home). He has recently been a lecturer at the Academy of Theatre, Radio, Film and Television in Ljubljana.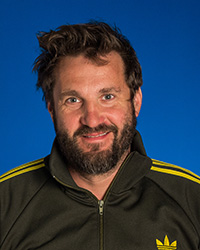 MILOŠ SRDIĆ was born in Belgrade in 1977. After completing a secondary school in Ljubljana, he returned to Belgrade in 1996 to study Camera at the Academy of Dramatic Arts. He now lives in Ljubljana and works in film and photography. He is a member of the Slovene Association of Cinematographers (ZFS); and he has received three Iris Awards, presented by this association, the last two years. Srdić has also made videos for theatre, including for the Mladinsko theatre production of Fragile (2006). Directed by Matjaž Pograjc, this highly successful production travelled the world and received a number of international awards. In his career, Srdić has worked on more than 200 commercial projects such as TV ads and promotional films, as well as more than 40 music videos.
Film Critics' Jury

The Slovenian film critics' jury will be presenting the award for best film of their choice as a component part of the culture of reviewing film in Slovenia: not to replace the personal experience of watching a film, but to expand it – by placing films and their individual elements in their artistic, historical, social, cultural and political contexts, thus making a key contribution to the way films are watched and experienced.
Ciril Oberstar is the Editor in Chief of Ekran, a bimonthly magazine for film and TV published by the Slovenian Cinematheque. He is also the editor for humanities for Dialogi, a magazine for culture and society. As an associate of Newsreel Front, a collective of individuals engaging in theory and art practice, Oberstar contributed to their publications as editor and writer. He has published a range of academic and popular texts on political philosophy, film theory, and philosophy.

Petra Meterc is a critic, author of radio programmes, and translator. She has been a long-standing contributor on film and literature for Radio Študent, and is the editor of the literary programme 'Tu pa tam'. Her film reviews have been aired on Radio Študent, and published in Ekran and Kino! magazines, among others. Meterc also engages in film education, running workshops for youth. She has attended international critics' workshops Sarajevo Talent Press, Berlinale Talent Press, and Rotterdam Young Critic Trainee Programme.

Matevž Jerman is a writer on film, curator, and filmmaker. Since 2009, he has worked for the programme department of the Slovenian Cinematheque, also as the editor of its bimonthly publication Kinotečnik. Jerman writes on film for the Ekran and Kino! magazines, the Slovenian National Radio, and the MMC news website. He is a co-founder of Kraken, an organisation for the promotion of short film, Head of Programme for the FeKK Ljubljana short film festival, and the curator for 'Video on the Beach+ section at the Isola Cinema festival and the short film programme at LIFFe.
Young critics rate Youth Wing films

For the second consecutive year, the participants of the Sharpening the View film education workshop will select their favourite from among the films made by their peers. As film education is a vital segment of the future of national cinema, the FSF has introduced an annual display of a selection of films created as part of optional cultural education courses held in or outside schools across Slovenia. To round off the exposition, an award will be presented to the best film as selected by a jury of high school students honing their skills as critics.